Asha for Education New York chapter is hosting a virtual watercolor painting workshop open to all ages. This workshop allows people to learn fundamental painting skills and help a noble cause. All proceeds from this event will go towards helping underprivileged children in India gain proper education and access to textbooks. These painting workshops will be held via Zoom and taught by Mr. Bhavesh Gala. 
Complete the registration at https://forms.gle/g4X92B5Fm7XWX1w16 today to be eligible to participate in the workshop, "Introduction to Watercolor Painting" on April 3rd 2021 from 2 to 4 PM!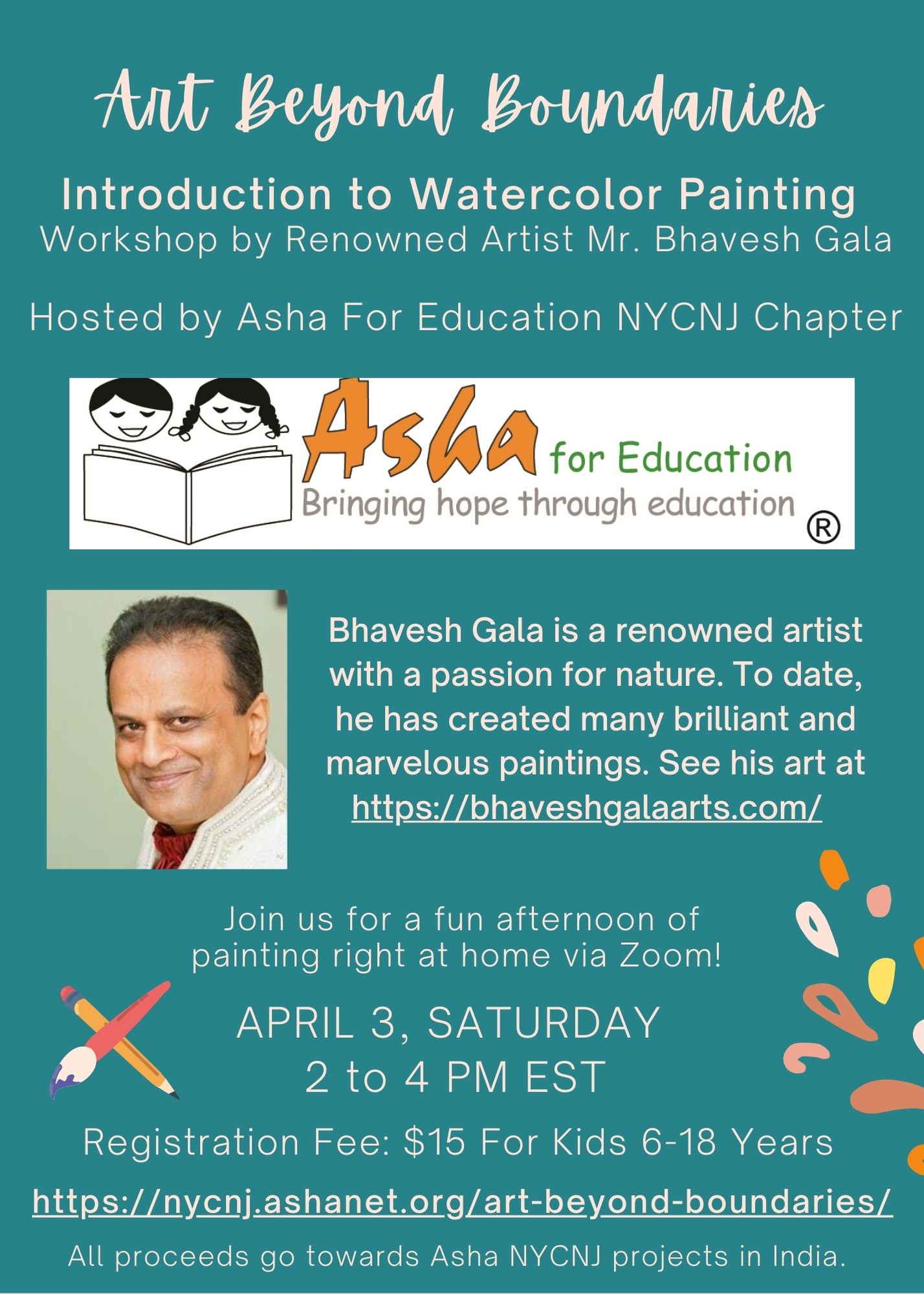 Sponsorship Information:
For more information Contact:
Sharda Sheshabhattar @ 732-491-7555  or Aashish Pandya@ 732-510-9494 Or Email nycnj@ashanet.org
Please Stay Connected with Us on Facebook and Instagram 
This fundraising event is organized by the NYC/NJ Chapter of Asha for Education.
All net proceeds go towards education projects for underprivileged children in India.
[/cs_column][/cs_row][/cs_section]