Hello, all supporters, and we are back with some November updates! We would also like to wish you a Happy Thanksgiving!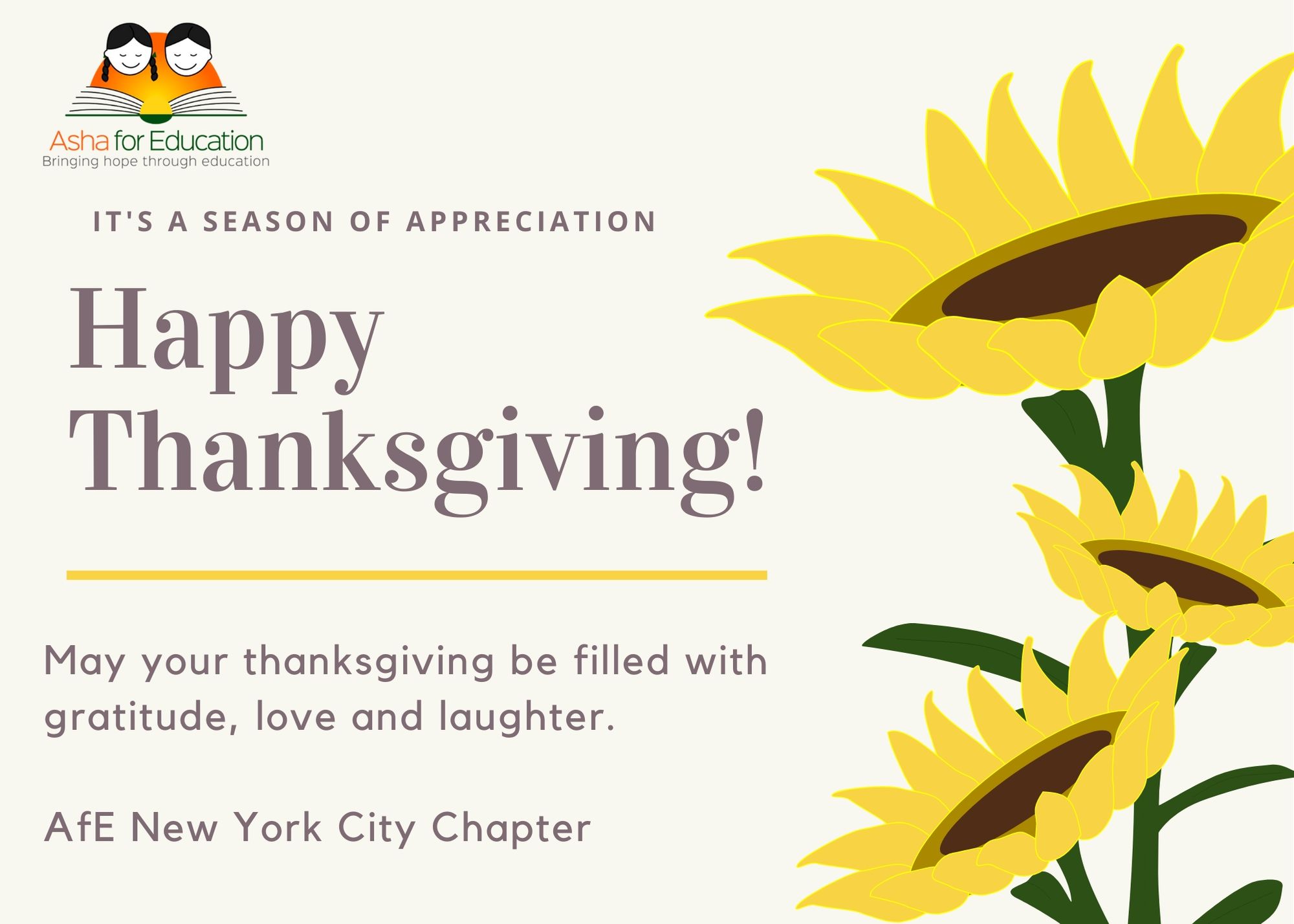 We would like to thank you for your support and enthusiasm throughout the past years. As you already know, Asha For Education is a non-profit, 100% volunteer-driven organization. Its mission is to bring socio-economic change, by helping to provide underprivileged children with an education.
Currently, we are working on marketing for our fundraising event at Top Golf Edison on December 15th! We have designed and put out yard signs and handed out many flyers. We have also received several generous sponsors!
We are still in need of at least 15 more registrations! We would love it if you could help us spread the word by sharing the flyer with your friends and family. And with the holidays approaching, it would be amazing to gift a loved one a ticket to our event. We are also now offering a group discount if registering with a party of 5 or more! We appreciate your efforts and hope to see you, your family, and friends there!
Join us for…
It's Tee Time!
Join us for a fun-filled and family-friendly experience on December 15 from 9 AM-12 AM at Top Golf Edison. All guests can enjoy a continental breakfast and over 3 hours of Top Golf playtime in heated bays! Register now to ensure a free T-shirt! *See registration link and the flyer attached below.*
If you would like to register, volunteer, or be a vendor/sponsor, visit nycnj.ashanet.org/teetime/.
Be sure to check out the links to our website and new socials!
Website – nycnj.ashanet.org
Register for the Upcoming Event – newyorkcity.ashanet.org/teetime/
Twitter – @AshaNYCNJ
Instagram – @asha_nycnj
Facebook – @AshaForEducationNYCNJ
Pinterest – Asha For Education New York City
Thank you for your support! Have a great week ahead!
Tanisha Khabe
Asha Teens Co-Vice President